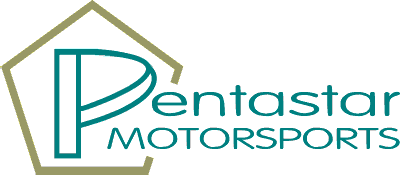 ---
Spartan Speedway - May 25, 2008

ANOTHER TRACK RECORD FOR MAURICE
The Mini Cups raced one time at Spartan Speedway in 2007, however they did not hold qualifying. They drew for starting positions. Therefore, whoever set fast time on this date would establish the track record at Spartan Speedway. Maurice Randall made it 3 for 3 as he established the new track record with a 15.45 second lap on the tight 1/4 mile paved track. Maurice had this to say, "I really didn't think I would set fast time after running our two practice sessions. The StreamNetRadio.com Dodge was looking to be about the 4th or 5th fastest this time. I just couldn't make the car work through turns 3 and 4." But when it came time to get serious, Maurice once again had the car to beat out of the 17 cars that showed up for this event.
Maurice said, "I still wasn't convinced this would be an easy ride as only about 3 or 4 tenths of a second separated the fastest 6 or 7 cars. I adjusted on the car all day, after each practice session, qualifying, and the heat race. Part of the problem is the track got worse as the evening wore on. It was really dirty in 3 and 4."
With a 3rd place in the heat race and a 5th place in the feature, Maurice had this to say, "I feel pretty good about this one. At least the car is still in one piece and without a scratch. I also had a lot of fun racing side by side with Trent Jensen for about a dozen laps. I finally figured out how to get by him and just then a caution came out. The lineup for the restart put me back in behind Trent, so I had to do it all over again. Once I got past Trent, I could run on the bottom through the turns and it really helped. I started to reel in the leaders, but by then it was too late, the checkered flag flew."
Tim Phillips drove the #8 Budweiser Chevy to his first feature win of 2008, followed closely by the Kalamazoo winner, Jim DeBaeke. This makes 3 different winners in 3 races as the Great Lakes Supercup Series heads back to Springport Motor Speedway on June 7th.