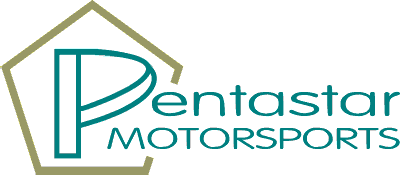 ---
Spartan Speedway - June 20, 2008

FIRST TIME FOR NO FAST TIME
It looked like Maurice Randall had fast time in the books once again. He was fastest in the second round of practice, but struggled in the final round. "The car felt great during that second round, so I made just a minor adjustment before going out again. But the track turned to junk and so did my setup", stated Maurice prior to qualifying.
Maurice still managed to turn in two very good laps in qualifying as his second lap of 15.68 knocked Tim Phillips out of the top spot. He thought he had the position all secured until Jim DeBaeke unloaded late and without any practice, went out and unzipped an astounding 15.64 lap. For the first time during the 2008 GLS season, Maurice Randall has relinquished the number one qualifying spot.
The #93 StreamNetRadio.com Dodge's handling went from a slight push to a worse push in the heat race, but Maurice managed to finish third to keep the pressure on for the points battle.
At feature time, Maurice made several changes with the hopes that this little Dodge would be somewhat driveable, but it was to no avail as the handling was the worst it had been all night long. "For the first half of the feature, I was wondering if I would even be able to get a top ten finish. I finally decided I was going to have to just drive the thing and found a different driving style that seemed to help." And help it did, as Maurice managed to move from the back of the field near the front and pulled off a 4th place finish. In fact, during the final lap of the race, Maurice turned in the fastest lap of the event. "It's too bad I wasn't driving it like that with the car handling good. I could have had something for the leader at the end."
Maurice's car owner, Tim Phillips, won the race, with Tim's son, Scott finishing second, and young Morgan Baird taking third place during a photo finish with Maurice as the two crossed the line side by side.
Maurice and a few others head back down to Indiana on July 12th and 13th to do battle with the Central Indiana Mini Cups once again at Anderson Speedway and Mount Lawn Speedway.