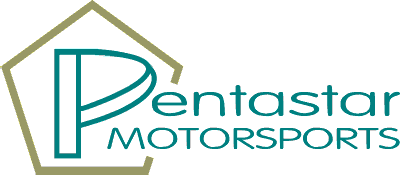 ---
Springport Motor Speedway - August 16, 2008

CAN MAURICE BE STOPPED AT SPRINGPORT?
Maurice Randall set fast time and once again drove to victory at Springport Motor Speedway, but for half of the race, it was looking like it was anyone's race as the whole field got in line and drafted their way around the 3/8ths mile speedway.
13 year old Jessie Thatcher surprised everyone as he drove to the front in his brand new car. Maurice quickly got up there with him, followed by Tim Phillips, Scott Phillips, and Jim DeBaeke. Jessie would lead this tightly drafting pack for nearly 10 laps.
Maurice said, "I started right behind Jessie and knew he was going to be fast, so I followed him through and we took off. I was hoping the two of us could hook up and pull away from the rest of the field."
But that was not to be as Tim and the rest of the gang stuck like glue to the back bumper of the #93 StreamNetRadio.com Dodge. Before long, Tim made a move to the inside of Maurice coming out of 4 and got up alongside him. The move worked, and immediately, the rest of the field followed suit, leaving Maurice all alone on the outside without a drafting partner. For about 3 laps, Maurice worked the outside, desperately trying to drive to the front to take over the lead.
"I wasn't geared to run well on the outside. I was geared up for quick restarts and passing on the inside. I just couldn't get enough speed on the outside to do anything", Maurice stated afterwards, along with "So, I decided to fade back and get in line behind Jim. We still had plenty of laps to go, so I figured I'd try working the inside. I'm glad I moved down when I did." Just as soon as Maurice dropped down low things went sour up front. The lead pack split up and went side by side, Scott Phillips made a pass under Tim and went to the inside of Jessie Thatcher for the lead, bring along with him, Jim DeBaeke. Contact was made between Jim and Jessie as they drove underneath the lapped car of Freeman Hochstetler, who was up high trying to exit to the pits. Tim had no where to go as he made contact with Jim who was heading up to the wall and Jessie who was spinning down to the infield. Maurice and the rest of the field were able to drive safely underneath the spinning cars.
Following the caution, the restart had Scott and Maurice up front. They pulled away and put on a two-car battle as the rest of the field fought for third. Maurice said, "Scott was very fast, so I decided I better not wait very long to try and get by him." Maurice tried for 3 or 4 laps to get by Scott, but just couldn't make it work. Finally, he got a good run off turn 4 and made the pass down the front straightaway as the laps were winding down.
Maurice crossed the finish line to win his 3rd victory of the season, each one of them being at Springport. Scott came in second followed by his Dad, Tim Phillips who drove a damaged car all the way from the back of the field after the restart. Jessie Thatcher and Jim DeBaeke were unable to continue.
Maurice was really excited about this victory, "For awhile, I didn't think I was going to be able to win this one. I was sorry to see that wreck happen. I would rather have been able to beat those guys on the last lap instead of that way. To win at Springport is very special. I have a lot of friends here after having been the promoter of the speedway in 2007."
Maurice maintains his point lead as the Mini Cups head next to Angola Motor Speedway for a newly scheduled event on August 30th.